Facebook Business Suite is a great platform that helps businesses manage their social media accounts on Facebook and Instagram. It offers many features that can help companies grow their social media presence and improve their customer engagement. Social media is a powerful tool for leveraging your business brand and engaging with customers. Facebook provides an excellent suite of tools designed specifically for this purpose the Facebook Business Suite. In this article, we will discuss the benefits of using Facebook Business Suite.
Facebook Business Suite:
Facebook Business Suite is the latest business tool from the social media guru of digital marketing. With it, companies are now able to easily oversee multiple social media platforms through one unified dashboard. It saves marketers time by providing a comprehensive view of their online performance so they can quickly make data-driven decisions to enhance their customer engagement.
Benefits of Using Facebook Business Suite:
Time-Saving Tool
Facebook's Business Suite is a valuable tool for businesses who want to save time keeping track of their online presence. Rather than managing several services and accounts, the Business Suite allows users to easily integrate one streamlined system across their various platforms. With it, you can manage posts from Instagram, Messenger, and Facebook itself all at once, saving precious time throughout the day while being sure you're giving your customers the most up-to-date information.
You can even schedule posts in advance to free up more of your day as you go about running your business. With timely updates and effective management, Facebook's Business Suite is a priceless service for any business looking to streamline its presence online.
Increased Reach
Facebook Business Suite enables you to reach a larger audience by sharing content on both Facebook and Instagram. You can also use the platform to run ads targeting specific audiences and demographics. Better insights: The platform provides detailed insights into your content's performance and audience engagement. You can use this data to make better decisions about your social media strategy and improve your content.
Now businesses can take advantage of using both organic and paid postings, which allow them to target specific customer audiences while still getting their message out in an effective manner. Businesses around the globe are finding new ways to grow their customer base and increase their market share with this expanded reach now available through Facebook.
Utilize Facebook Ads
Facebook Ads Manager is the ideal tool for businesses or entrepreneurs who want to reach their target audience. With it, you can customize your ads to reach the audience you want with precision targeting. You can specify exactly who sees your ad by selecting certain demographics, interests, and even behaviors to target your desired segment.
Facebook's powerful analytics capabilities allow you to track performance and fine-tune your ads in real-time for maximum efficiency. It offers a powerful solution for organizations looking to make an impact on their chosen audience.
Review Customer Feedback
Facebook Business Suite allows you to receive feedback from customers in real-time. You can respond to comments and messages quickly and provide better customer service. Businesses can monitor the satisfaction of their customers and make sure they are meeting and exceeding their expectations by reviewing customer feedback with the Suite. Gathering feedback from customers helps businesses to identify areas where improvements can be made to ensure customer retention.
Companies are better suited than ever before to understand the issues that customers care about and deliver tailored experiences accordingly with advanced analytics and data-driven insights. An effective system for collecting customer feedback with the Suite ensures that businesses can grow and improve along with their customers' needs.
Build Brand Identity
Facebook Business Suite enables you to create a consistent brand identity across multiple platforms. You can use it to share your brand story, values, and mission with your followers. Brand identity is essential in today's world, especially with the advent of electronic media. Developing a suite can help any business or organization use its voice and personality to stand out from the competition by allowing them to compose and control messages that not only transmit its business goals to the public but also reach them clearly and consistently.
Creating your suite gives you full control over who, what, when, and how the message is communicated within an identifiable framework for each medium so that everyone will instantly recognize it as coming from you! With this suite of elements all working together in unison, brand identity has never been easier or more powerful.
Content Creation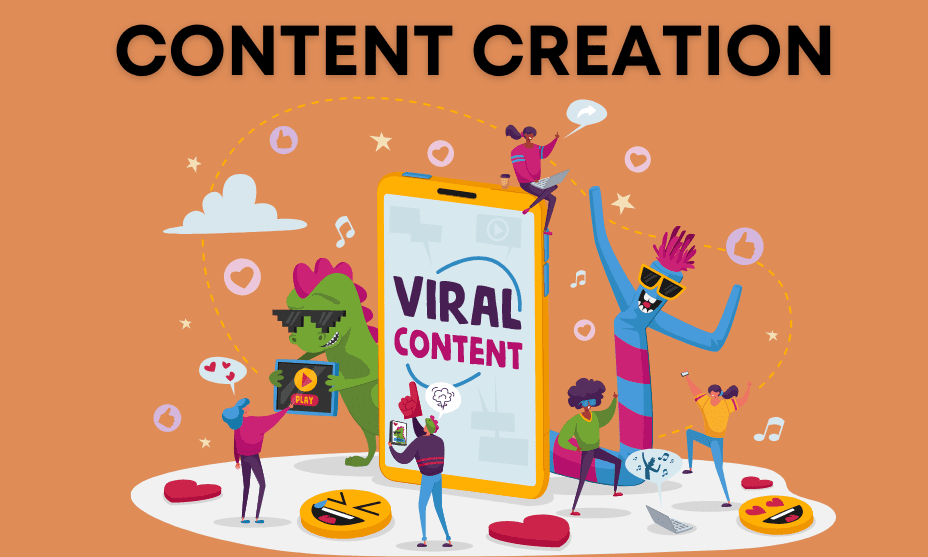 Facebook Business Suite provides a variety of tools to create and edit content, including templates, graphics, and videos. You can create professional-looking visuals without needing graphic design skills. As a key tool in Facebook's digital marketing arsenal, Business Suite makes it easier for businesses to reach, engage, and grow their audience by streamlining content creation across Facebook and Instagram.
Businesses can create posts, edit images, and schedule content in advance, saving time and ensuring consistent messaging across platforms. The suite also offers data analytics and insights to help businesses track performance and make informed decisions about future campaigns. Facebook Business Suite is an essential tool for businesses looking to improve their social media presence and reach new audiences.
Collaborate with Team Members
Facebook Business Suite makes it easy for team members to collaborate on content creation and management. You can add team members to your account and give them access to specific features. Team members can access the same account, enabling efficient collaboration on content creation, scheduling, and analysis With Facebook Business Suite.
The suit also allows team members to monitor ad campaigns and engage with followers through messages and comments.
The platform provides helpful insights and performance metrics that help businesses track their progress and optimize their strategies. Team members can work together seamlessly, delivering more effective social media campaigns and ultimately reaching a broader audience.
Monitor Competitors
 You can monitor your competitors' content and social media strategy using Facebook Business Suite. You can see what is working for them and learn from their successes. To monitor competitors' Facebook Business Suite, it is essential to conduct a thorough analysis of their Facebook page, including their engagement strategies, advertisement campaigns, and content performance.
It is also important to analyze their targeted audience and the effectiveness of their promotions in terms of driving client attraction and conversion. Continuous data tracking and monitoring of their online activity can help businesses stay ahead of the competition and adapt their strategies accordingly. It is crucial to monitor competitors' Facebook Business Suite and the competitive landscape to maintain a competitive advantage and stay relevant in the digital landscape.
Analyzing Data
Today's business world runs on data and technology, making the use of insights and analytics an invaluable tool for monitoring performance. Companies are now more empowered than ever to gain real-time visibility into how their organization is performing and make strategic decisions based on evidence-based data. 
Having access to insights and analytics allows companies to understand their customer preferences, retain high-value employees, track user behavior, measure revenue growth rates, and more. Given the expansive nature of data that can be gathered through insights and analytics, it is no wonder why organizations are now heavily investing in this valuable capability as a way to successfully monitor performance and stay competitive in their industry.
Cost-effective
Facebook Business Suite is free to use, making it a cost-effective tool for small and medium-sized businesses to manage their social media accounts. Businesses can easily create, publish, and schedule posts, track their performance, and engage with their audience. Small businesses can benefit the most from Facebook Business Suite's affordable pricing packages as they allow them to optimize their social media marketing efforts without breaking the bank.
Facebook Business Suite provides businesses with valuable insights, allowing them to identify and adjust their strategies based on the data. As a result, businesses can save time, energy, and money while improving their online visibility and growing their customer base.
Conclusion
Facebook Business Suite provides many benefits for businesses looking to improve their social media presence, engage with their customers, and grow their brand. We have mentioned the benefits of facebook business suite look at them once and mind them. Businesses can create a more effective social media strategy that brings real results by leveraging the platform's features.