Growing your business is an important objective for all entrepreneurs and companies. Applying a growth strategy can help you to expand your customer base and increase revenue. In today's competitive business world, developing a growth strategy is vital for businesses seeking long-term success. The sales and earnings of your business will significantly be impacted by a well-developed expansion strategy. You can boost your market share or even enter new markets with an efficient growth strategy, assuring the long-term success of your company. You may choose the growth strategy that is appropriate for your company by becoming knowledgeable about the various sorts of growth strategies. In this blog post, we 'll explore a growth strategy to develop your business.
How To Develop a Growth Strategy for Your Business
Here is the guide to developing a growth strategy for your business:
Determine Your Target Audience and Market
You must first know that to whom you serve in order to understand how you wish to expand. Consider which of your consumers generates the most revenue or is the most valuable to your organization. Also, consider what makes them unique. Start by conducting thorough market research to identify current trends, customer preferences, and potential growth opportunities. Analyze your target market, competitors, and industry dynamics. This will provide you with valuable insights to shape your growth strategy.
Set Clear Goals and Create Plan
Define clear and measurable goals for your growth strategy. The next step is to decide how much you plan to develop after you've identified whatever area of the business you are expanding. What you want your company to become should inform the goals you set. However, it's also important to make sure your objectives are manageable and attainable, which is why the market research step is so crucial. The next stage is to create a thorough growth plan.
Examine Your Areas of Strength Your Competitors
Analyze your internal strengths and limitations to determine how you can best use your competitive edge in each of these areas. Assess your resources, capabilities, and unique selling propositions. This will help you determine the best approach for growth. Take a look at firms that are directly competing with you as well as similar ones that are expanding in different ways. Think about the reasons behind the decisions those companies made and whether they are in a unique position.
Stay Alert and Adapt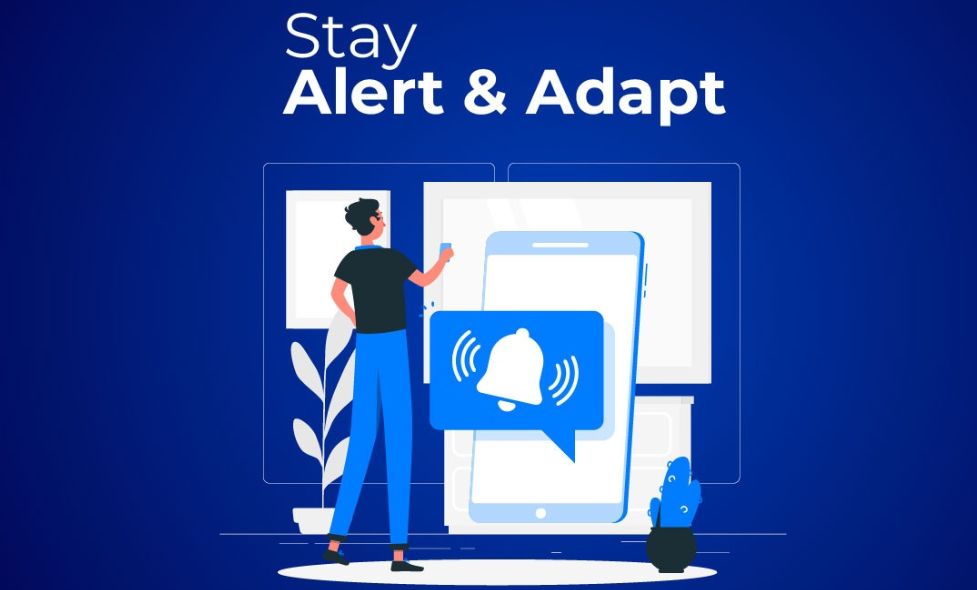 As you implement your growth strategies, be prepared to adapt and make changes as needed. The business landscape is constantly evolving, so continuous monitoring, learning, and adjustment are essential. Stay agile and capitalize on emerging opportunities or address any challenges that may arise. It is important to stay alert and keep a close eye on market trends and consumer preferences. It will help you to make informed decisions and adjust your growth strategies accordingly.
Identify Growth Opportunities
Based on your market research and internal assessment, identify the growth opportunities that align with your goals and strengths. This could be targeting new customer segments, expanding geographically, or diversifying your product portfolio. Prioritize the opportunities that have the highest potential impact on your business.
Create a Budget and Implement
Determine the financial resources needed to implement your growth strategies. Create a budget that includes costs for marketing, hiring, technology, and any other investments required. Prioritize resource allocation based on the strategies with the highest potential return on investment. Implement your growth strategies according to your established plan. Assign responsibilities and ensure everyone is aligned with the objectives. Monitor your progress regularly and make adjustments as necessary.
Pick A Potential Growth Area
Understanding where you wish to grow is necessary for development. Among the most popular growth efforts are:
Increasing the number of staff Increasing sales and profitability
establishing a web shop
promoting in fresh stores
Including new goods and services
adding new offices or branches
Increasing the size of your store or warehouse
Develop Actionable Strategies and Review
Once you have identified the growth opportunities, develop actionable strategies to capitalize on them. Clearly define the steps, resources, and timelines needed to implement each strategy. Each strategy should be aligned with your overall growth objectives. Regularly review the effectiveness of your growth strategies and refine them as necessary. Analyze the information, evaluate the effects on your company, and make necessary adjustments to maximize your growth initiatives. Learn from your successes and errors to gradually refine your strategy.
A Quick Summary
In summary, for companies to remain competitive and reach their full potential, developing a growth strategy is essential. You may set up your company for long-term success and attain sustainable growth by following these steps and being dedicated to your growth goals. Consider factors like marketing, sales, operations, and partnerships. Use key performance indicators to track progress and measure the success of your growth initiatives. You may position your company for sustainable success and enjoy a plethora of advantages by developing a clear plan, establishing attainable goals, and putting the appropriate strategies into action. Don't pass up the chances that a growth strategy might offer your company.