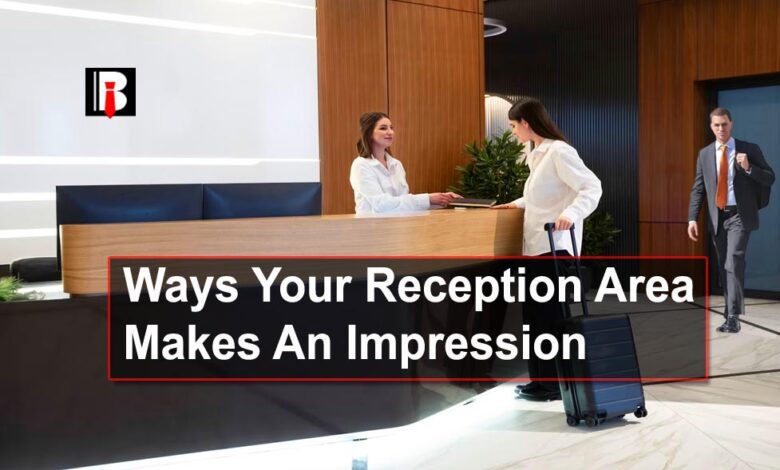 Companies across various industries understand the significance of having a well-designed, appealing reception area. Whether you are running a small business or managing a large corporation, creating a perfect first impression should be your first priority. A reception area, lobby, or waiting room is the first space visitors encounter when they enter your office or business premises. It serves as a transition zone, welcoming guests and creating an initial perception of your company's professionalism, values, and culture. The reception area is a gateway that can influence how visitors perceive your entire business. It helps build trust and credibility, leading to potential business opportunities and making visitors feel comfortable, appreciated, and valued. This blog will discuss how your reception area makes an impression.
Ways to Make an Impressive Reception Area
Make sure the reception area is neat, uncluttered, and organized. Moreover, here are some ways to make an impressive reception area:
Designing a Welcoming Ambiance
The design of your greeting area is like a solid handshake in that it establishes the mood for the entirety of the contact. You can create an atmosphere that immediately puts guests at ease and makes them feel like they are cherished the moment they walk through the door by using colors that have been carefully selected, comfortable seating, and visually beautiful design.
Use Eye-Catching Elements
Include creative and visually striking design elements such as unconventional seating, vibrant colors, or bold artwork to make your reception area stand out and leave a lasting impression. Use colors that align with your brand identity to create a consistent visual experience. Use cutting-edge technology to enhance the visitor experience. This can include interactive displays, digital signage, or virtual reality experiences that showcase your company's innovations and capabilities.
Offer Facilities and Comfort
Provide facilities such as complimentary refreshments, charging stations, or comfortable seating options. This shows that you value the comfort and well-being of your visitors, leaving a positive impression. Use scent diffusers or candles to add a subtle and pleasant aroma. Consider engaging multiple senses through the use of soothing background music, pleasant scents, or tactile materials. This can create a memorable and immersive experience for visitors.
Showcase Company Culture and Values
Use the reception area as an opportunity to display elements of your company's culture, mission, and values. This can be achieved through visual displays, quotes, or employee testimonials. Must play calming music or soft background sounds to create a soothing atmosphere. Provide services such as high-speed Wi-Fi, comfortable workstations, or meeting rooms that visitors can use if they need to be productive during their visit. This demonstrates your commitment to efficiency and customer satisfaction.
Demonstrate Environmental Responsibility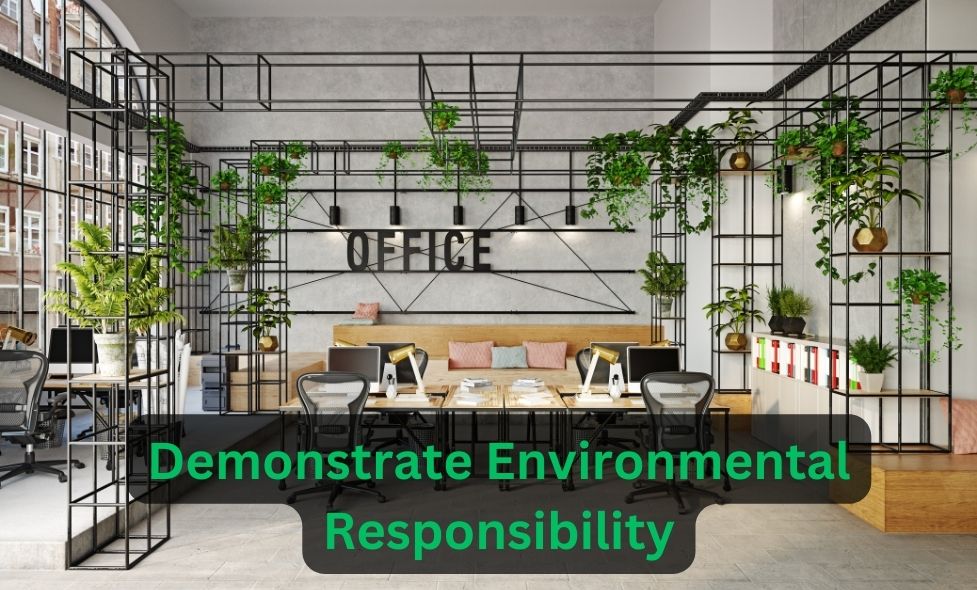 Include eco-friendly elements such as sustainable furniture, energy-efficient lighting, or living green walls. This showcases your commitment to sustainability and can leave a positive impression on environmentally conscious visitors. You can incorporate live plants or fresh flowers to add a touch of nature and install artwork or wall decor that reflects your company's values or interests. Implement comfortable temperature control to maintain a pleasant and peaceful environment.
Create an Interactive Wall and Display Awards
Install an interactive wall with touch-sensitive screens or projection mapping that engages visitors and provides information about your company, products, or services. This adds an element of interactivity and innovation to the reception area. Regularly assess and update your reception area to maintain a fresh and modern look. Showcase any awards, certifications, or honors your company has received. This conveys your expertise, credibility, and industry recognition, making a strong impression on visitors.
Focus on Exceptional Customer Service
Train your reception staff to provide exceptional customer service, going above and beyond to meet visitors' needs. Display current industry magazines, company publications, or other reading material related to your products or services. This demonstrates your knowledge and keeps visitors engaged while they wait. Utilize natural lighting to create a warm and inviting environment. Display unique and thought-provoking art installations in your reception area. Invest in comfortable seating, such as plush sofas or comfortable chairs, ensuring guests feel comfortable.
Personalize the Experience
Gather information about your visitors in advance and use personalized hints to make them feel valued. For example, welcome them with a personalized message on a digital display or offer a small gift that aligns with their preferences or interests. Train reception staff to be friendly, polite, and professional at all times. Streamline the check-in process by utilizing self-check-in kiosks or mobile check-in options. This allows visitors to quickly and efficiently register their arrival, making their experience more convenient and impressive.
Conclusion
Your reception area reflects your business, transmitting its values to potential clients from the moment they walk through the door. Visitors will have a great impression of your business expertise and commitment to providing outstanding customer service if you use these simple and efficient techniques to improve your greeting. Friendly, knowledgeable, and attentive staff can leave a lasting positive impression on visitors and enhance their overall experience. A well-designed welcome area may effectively draw customers and increase your success chances.