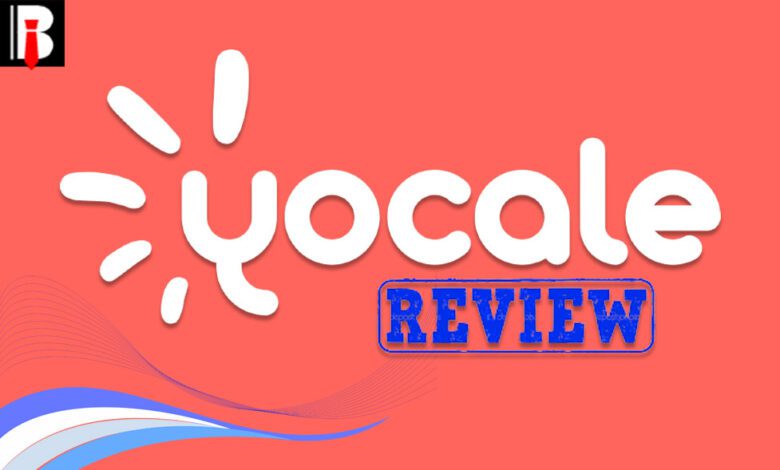 Yocale is our choice for the best online appointment scheduling and business management for medical spas and beauty salons. It provides a robust calendar system, online booking capabilities, digital forms and annotation, payments, appointment reminders and notifications, reports, and comprehensive client management.
Pros
Yocale enables businesses to customize their accounts based on their industry and branding. 
Yocale provides the capability to create and customize online forms and facial charts. These forms can be managed for internal use or integrated into the booking process for external access.
We like Yocale's color-coded calendar view, which helps businesses manage their availability faster and more efficiently.
Yocale has many tools for maintaining a client database and engaging with clients through reviews, ratings, and communications. 
Yocale offers a set of tools and functionalities that are suitable for multi-location businesses to manage their business all in one place. 
Cons
Getting the most out of Yocale requires some time spent learning the software's features and capabilities.
The free version of Yocale may not provide enough features compared to the paid versions, which can be limited to basic usage for small businesses. 
Yocale is primarily a cloud-based platform that cannot be accessed offline.
Why We Chose Yocale as the Best Medical Spa Management Solution
Yocale is a platform designed to meet the specific needs of medical spas and beauty salons. This solution offers a wide range of features and functionalities tailored to streamline operations and elevate customer experiences. 
Yocale shines when it comes to managing business and operations and improving customer satisfaction for medical spas and beauty salons. Features that impressed us included the drag-and-drop form creation — ways to create medical spa forms, intake forms, surveys, etc. in minutes. We particularly liked its facial charting element, which enables businesses to visualize the specific areas in which their clients require the service. 
Yocale's online booking system and client management functions are well-executed. From appointment management to checkout, Yocale has provided a complete platform for salon owners and their clients.
Yocale is a great solution for medical spas of all sizes, from small to multi-location establishments. It's particularly effective for multi-location salons — where all the locations need to be allocated and managed on one platform. This functionality helps businesses better optimize their staff availability and provides access to a report that showcases their salon's business operations in one place.
Manage your multi-location medical spa business and view your dashboard all in one place. 
Did You Know?
A Yocale study showed that businesses using Yocale have 26 percent reduced no-shows over traditional ways of managing their appointments. 
Ease of Use
We were thrilled that Yocale was easy to use. Yocale has 24/7 customer support that helps its clients set up their accounts. We reviewed Yocale's client reviews, and here are a few of Yocale's factors that are impressive: 
Yocale is browser-based: Yocale is completely web-based. Clients don't need to download any applications to use their account or connect to a virtual meeting. 
Yocale prioritizes customers: Multi-location businesses can request customized features to be implemented on their Yocale account. 
Personalize dashboard: Businesses use their personal dashboard on Yocale to review their sales summary, appointment history, staff productivity, revenue, product inventory, etc. 
Customizable form: Yocale's clients can either use a ready-made template or create an online form. The form has a facial charting element, which is popular among Yocale's customers who own medical spas. 
Access help when needed: Yocale offers free customer support to its customers. Clients can also get help from tutorial videos and articles, or reach out to human support on the phone and chat. 
Tip
If you are a medical spa owner, Yocale is the most suitable platform for you to manage your salon and improve your customer experience.
Yocale's client management feature showcases the reports of your clients and their information, making it easy for you to manage your clients.
Yocale Features
Yocale is beneficial for medical spa owners, and it is well-established in specific key features necessary for salons to manage their business operations and clients. 
Customizable Online Form Builder
Online forms are crucial for medical spa owners, encompassing everything from new client registration to facial charting and surveys. Businesses have the flexibility to associate these forms with specific services and set them as required for clients to complete as part of the appointment scheduling process.
Clients can access the form through their appointment confirmation, appointment reminder, or even checkout after scheduling their appointment. This accessibility ensures that clients can easily provide important information or feedback, enhancing the overall experience and allowing for a smoother appointment process. 
The form feature also enables businesses to create forms that can be designated for internal use, either in full or in part, exclusively for staff members. For example, the medical spa intake form requires both the technician's and client's signatures. The technician's signature can be internal and accessible only to spa members.
Yocale's facial charting simplifies the process of receiving and maintaining a service history for aestheticians and their clients.
Payments 
Businesses using Yocale have the flexibility to offer different payment methods to their clients, such as cash, card terminals, or any other type of payment. 
Here are some functionalities that the Yocale payment feature provides to businesses:
Invoicing: Businesses can effortlessly create invoices, either by automating the process or by using a convenient drag-and-drop feature to include past unpaid appointments or products of their choice.
Card on file: Yocale enables medical spas to securely store their clients' cards on file. This flexibility allows businesses to process payments for services, either in full or partially, before scheduled appointments, as well as efficiently manage charges for client cancellations and no-shows.
Payment request: Businesses have the capability to easily generate invoices and send payment requests to their clients after appointments. 
Salon owners and their staff members have the option to request 'tips' from clients through the checkout process.
Online Appointment Scheduling
Online appointment scheduling is one of the most important ways to improve customer service. There are still many medical spas that don't use appointment scheduling software due to some complicated customization needs that they require.  
We like Yocale's medical spa software with the appointment scheduling feature. Yocale also has this flexibility for large and multi-location spas to meet their customization needs. 
Customized calendar: Yocale's customizable calendar with different 'view types' enables spa owners to have a better understanding of their business availability, clients' status, and staff availability in one or multiple locations.
Online reviews: Businesses can set up an automated review request to be sent to their clients after each appointment. These reviews can also be seen on their business listing.  
Recurring appointments: Recurring appointments are an important feature for medical spa owners since most of their services require more than one session. 
Recurring bookings make it simple to expand your business and increase the number of confirmed appointments you have each year.
Did You Know?
Yocale helps its new clients transfer their products, clients, and forms from any other platform to Yocale. 
Onboarding and Customer Support 
We like that Yocale has 24/7 customer support via phone, chat, and email. Anytime you contact Yocale's support, you will be associated with human support, and this is something that we were impressed with. 
Yocale offers an onboarding session to its clients and helps them ensure their customers get the most out of Yocale. We were also impressed with their customer service and willingness to openly give advice to businesses on how to operate their businesses during the onboarding session better. 
Learn more about Yocale med spa software. 
Limitations 
Yocale's platform is impressive; however, we did recognize some limitations: 
You can only have online access: You have to be online to have access to the Yocale platform. 
Limited integration: Yocale may have limitations when it comes to integrating with other software platforms. 
Advanced analytics: We appreciate Yocale's dashboard. However, Yocale's clients should request technical support for much more advanced analytics and reports.
Yocale FAQs
Does Yocale offer a free version?
Yocale offers a free version. You can also have a 14-day trial on all other plans.
Is Yocale only for medical spas?
Yocale is not limited to medical spas. Yocale is designed to help various types of service providers streamline their business management and manage their appointments efficiently. 
Bottom Line
We recommend Yocale for …
Service-based businesses of any size in the beauty industry 
We don't recommend Yocale for …
Individuals looking for appointment scheduling services