Business Solutions
How to Maximize Your Business Potential with a Virtual Company Address in USA?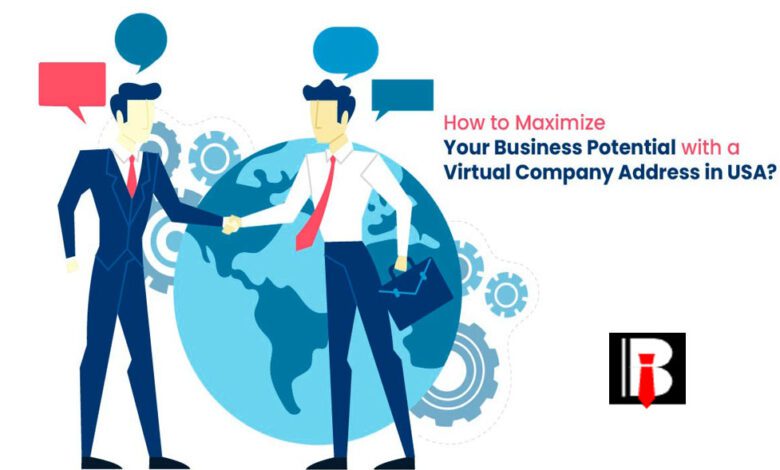 In today's fast evolving and increasingly digital business world, maximizing your company's potential frequently means thinking outside the traditional office space. One of the most significant advantages of a virtual company address is the cost savings. Expanding your business into different states across the USA can be challenging. With a virtual address, you can have a presence in multiple states simultaneously, allowing you to tap into new markets and opportunities with ease. In this blog post, we 'll explore how to maximize your business potential with a virtual company address in USA.
How to Maximize Your Business Potential with a Virtual Company Address in USA?
Here we discuss some ways to maximize your business potential with a virtual company address in USA:
Select a Strategic Location
The location of your virtual address matters the most. Consider the areas where your target audience or partners are located. An impressive address in a major city can make an important impact on your business's reputation or image. The effectiveness of your operations can also be increased by picking a strategic location that is handy for both you and your customers. Additionally, it might increase your professionalism and trustworthiness in the eyes of potential clients or business partners.
Choose the Right Provider
Research virtual address service providers carefully. Look for a reputable company with a range of locations across the USA and excellent customer reviews. Verify if they provide the services you require, such as digital scanning and postal handling. To ensure you are getting the best value for your money, take into account the price structures and packages provided by various suppliers. It's crucial to select a service provider with dependable customer assistance in order to handle any problems or worries that can develop over time and endanger your organization.
Influence Technology
Many virtual address providers offer digital solutions that enable you to manage your mail and packages online. Utilize these tools to streamline your operations and access your mail from anywhere in the world. By leveraging technology, you can save time and resources by eliminating the need to physically visit a physical mailbox or office space. Additionally, these digital solutions often provide added security measures to protect your sensitive information and packages.
Network and Expand
Having a virtual address in the USA allow you to expand your network and reach a broader customer base. Attend local events, collaborate with businesses in your chosen location, and build strong connections. By establishing a virtual presence in the USA, you can easily connect with potential customers and partners without the constraints of physical distance. This opens up opportunities for growth and expansion in new markets, ultimately boosting your business's success.
Promote Your Address
Make sure to include your virtual address on your website, business cards, and marketing materials. This strengthens your professional image and helps potential clients or partners find and contact you easily. Additionally, consider utilizing virtual meeting platforms to conduct face-to-face meetings with clients or partners in the USA. This allows for effective communication and collaboration, regardless of geographical location. Furthermore, regularly updating your online presence and engaging with your virtual audience through social media can help establish credibility and attract a wider customer base in the USA.
Benefits Of Choosing Virtual Company Address In USA
Here are some benefits of choosing virtual company address in USA:
Professional Image:
Having a physical address in a respected location can significantly boost your company's image. It inspires trust and confidence in clients, partners, and customers, as it shows that your business is established and credible.
Mail Handling and Forwarding
Virtual address services include mail handling, forwarding, and digital scanning options. This means you can access your business mail from anywhere, ensuring you never miss an important document or package.
Flexibility
A virtual address provides unparalleled flexibility. You can change your business address easily if you relocate, expand, or simply want to target a different market. How to Maximize Your Business Potential with a Virtual Company Address in the USA:
Privacy and Security
Your home address is often required when registering a business, which can compromise your privacy. A virtual address keeps your personal information confidential while ensuring that your business communications are secure.
Conclusion
In conclusion, an effective instrument that can help you optimize your business potential in the USA is a virtual firm address, to sum up. It provides a practical, professional, and affordable approach to create a presence, gain credibility, and broaden your reach in the American market. You may realize the full potential of your company and succeed in the cutthroat business environment of today by selecting the proper provider and utilizing technology. By having a virtual firm address, you can establish a local presence in the USA without the need for physical office space. This allows you to save on overhead costs and allocate resources towards other aspects of your business growth.