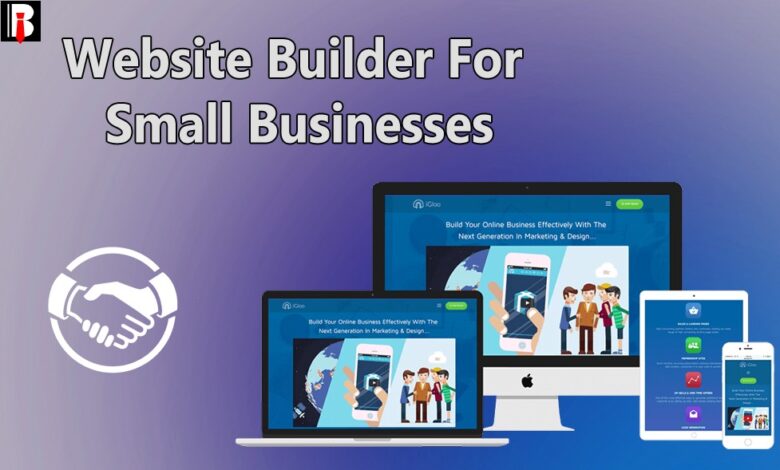 Building a website for your small business is important in increasing credibility and reaching more customers. The right website builder will provide the best visual presentation of your products or services and tailored features to make managing your online presence easier. These website builders allow you to create a website in minutes and make it easy for users of all technical backgrounds to manage their websites.
The best website builder for small businesses should offer various features that provide the flexibility and functionality necessary for any business's needs. You should consider the cost, design tools, payment processing options, and analytics capabilities to ensure that your website will be up and running quickly and efficiently. Moreover, look for a scalable platform so that as your business grows, your website evolves with you.
What Should Look While Choosing a Website Builder
When selecting the perfect website builder for small businesses, there are certain criteria to consider. Consider the platform's user-friendliness, availability of a free trial, and speed of website setup. Furthermore, research each platform's features to determine which offers the most comprehensive toolset for your needs.
The best website builders for small businesses should also provide reliable customer service, flexible payment options, and a wide selection of templates. You should also look for mobile-friendly website builders to optimize your site for desktop and mobile users.
Best Website Builders for Small Businesses:
Choosing the right website builder among the many available can be overwhelming. Here are some of the best website builders available that can assist you in stepping the best choice for your small business.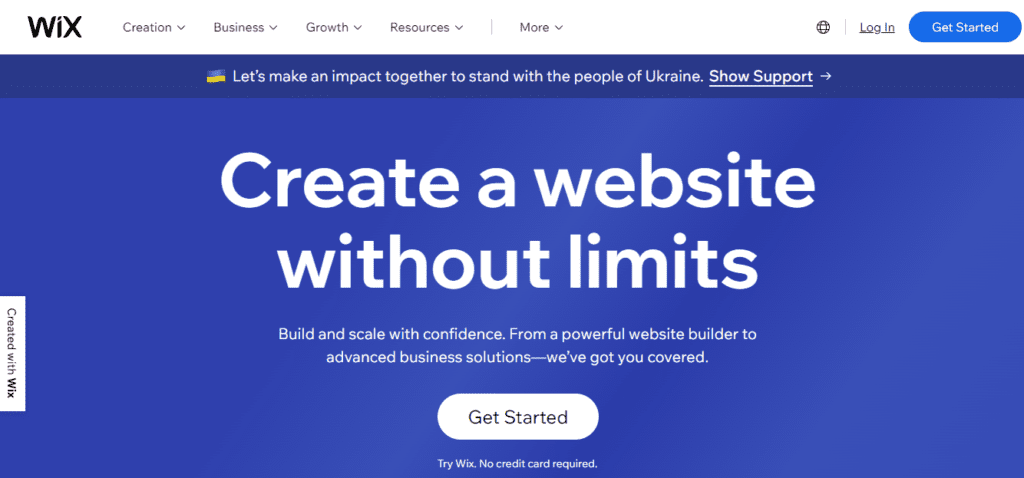 Wix is a popular choice for small business owners, offering all-inclusive website building services, easy drag-and-drop site creation and access to over 500 professionally designed templates. It also features integrated e-commerce tools, SEO optimization and mobile-responsive designs. This may give small business owners the tools they need to create a professional website. The most reliable and best thing about the website is that users can add additional features and functionalities according to their requirements. Furthermore, it fulfills all the other criteria necessary for business improvement.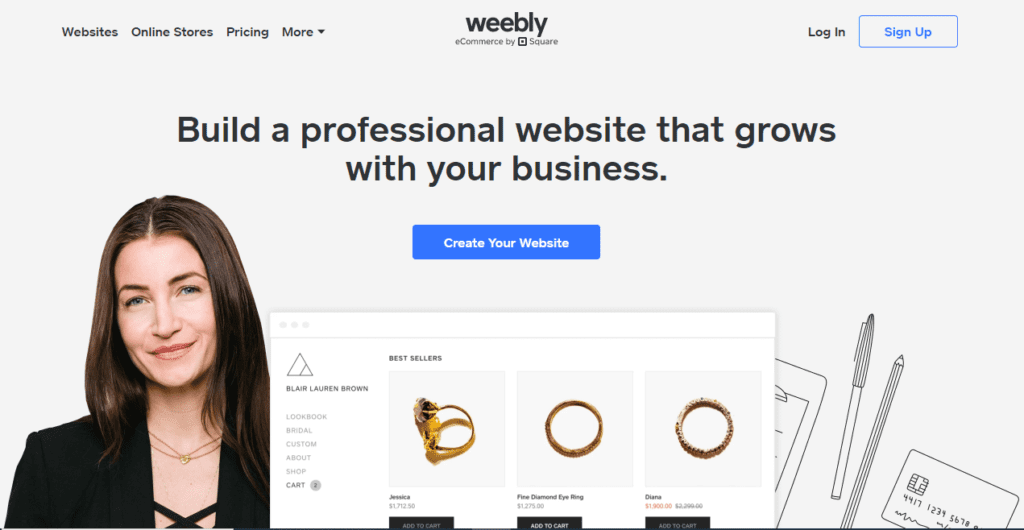 Weebly is an intuitive website-building platform with powerful design tools. Even without prior web design experience, this tool makes creating a website quick and easy. This provides hundreds of templates, mobile-responsive designs and easy-to-use navigation access, making it easy for small business owners to create a website. Moreover, Weebly provides advanced e-commerce tools and analytics that you can use to track website performance.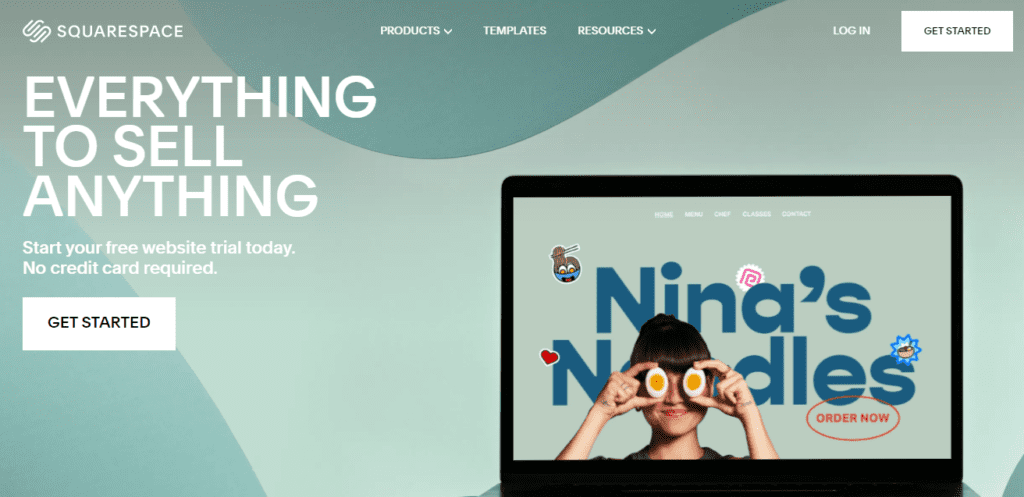 Squarespace is a great option for small businesses looking to create an amazing website quickly. The platform provides a user-friendly website builder with over 100 professional templates and can be easily customized using an impressive interface. Its interesting editing tools make it easy for small business owners to customize their websites, and its e-commerce capabilities allow you to easily set up an online store. This also provides integrated analytics tools and SEO optimization options to assist you in tracking website performance.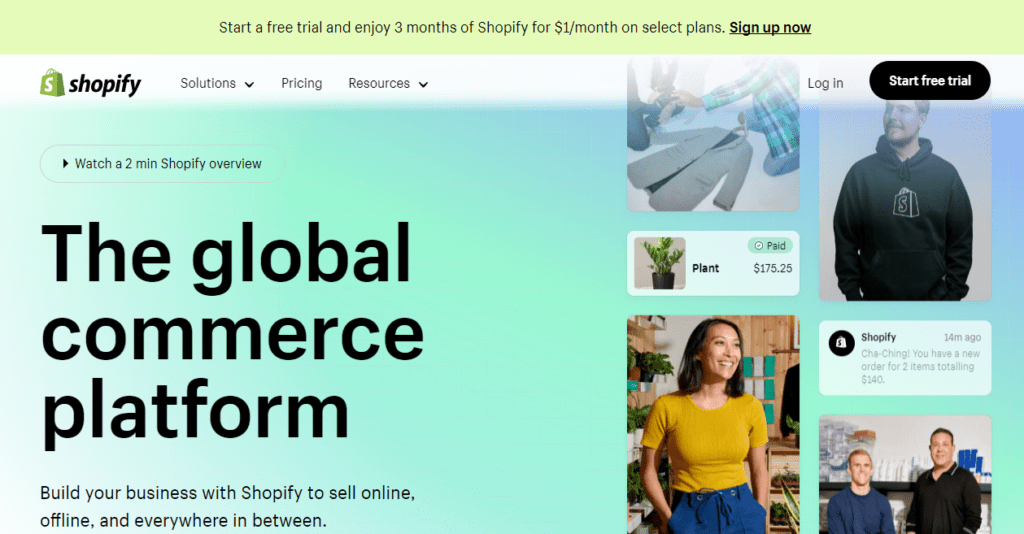 Shopify, all in all, is the best solution for all kinds of small business owners who are looking to create an online store. The platform offers a variety of tools that help users to create their online eCommerce store easily and quickly. Furthermore, Shopify offers robust analytics and reporting features, enabling you to monitor your online store's performance. It also offers various payment processing options and marketing tools to increase sales. When you want impressive growth in your small business, this platform is the best option to improve its worth.

Small businesses seeking an effortless website-building platform can opt for WordPress. It offers many templates, themes and plugins to help small business owners easily create websites. It is well-suited for businesses that need more advanced features, such as blogs and forums. Moreover, WordPress is mobile-friendly and supports various plugins for integrating custom features. Although it can be challenging to master WordPress, once you have the hang of it, you'll find it a compelling platform.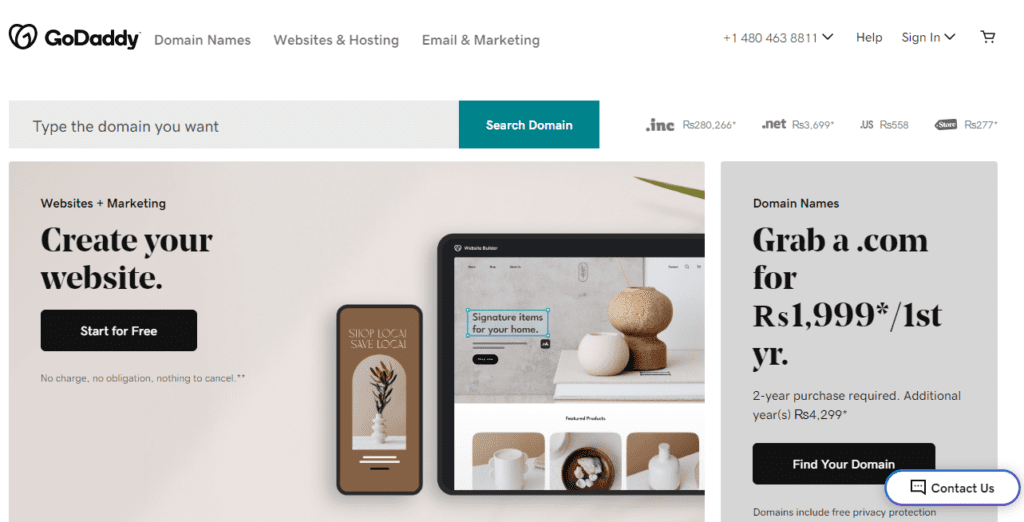 GoDaddy is a commonly preferred option for small businesses wanting to establish their online presence. This would be beneficial for all sizes of businesses looking to create a website more quickly with various features such as domain registration, web hosting, site design, and email marketing. Moreover, it also provides online store creation and integration of marketing tools and customizable design templates and offers helpful customer service support. Small business owners can get the best services through this platform and have an improved business worth.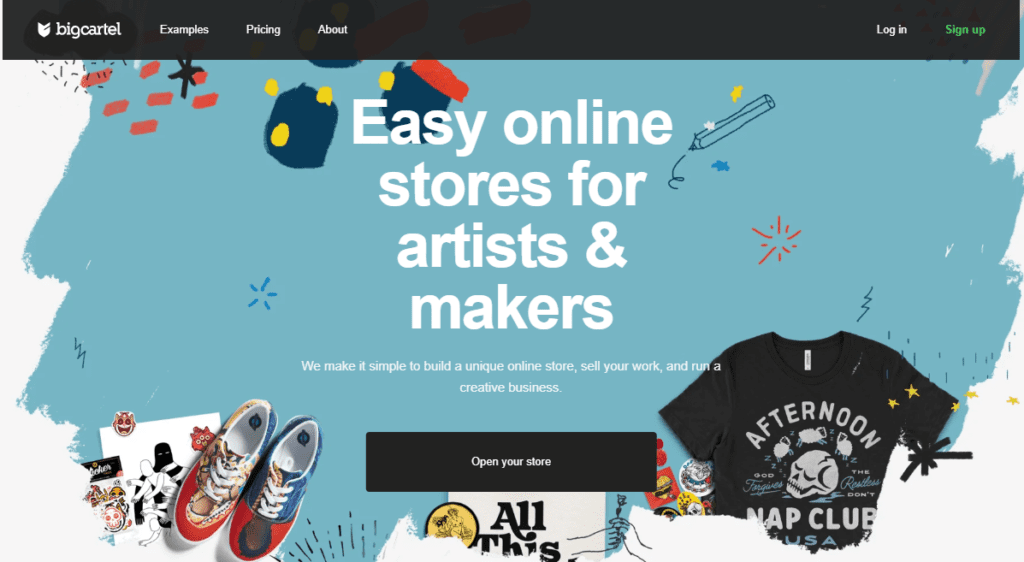 Big Cartel is the most useful platform for small businesses who want to quickly set up an online store. It provides sleek and modern templates, free custom domain setup and a powerful drag-and-drop store builder. The cartel is an impressive choice for small businesses wishing to create an e-commerce website with minimal effort. It bestows various payment processing integrations and shipping and tax calculator tools. Hence this platform will provide your business a better worth it without wasting time creating a website.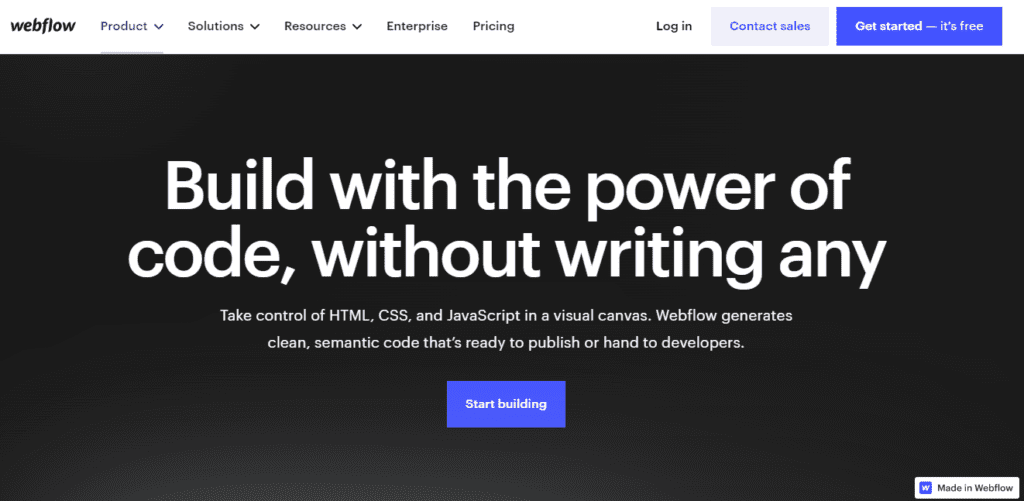 Webflow is an excellent option If you're a small business owner and want to create unique and engaging websites without coding. This service offers various resources for small businesses that make it easy for them to create a website. It equips you with everything necessary to have an attractive website, including forms, dynamic content, and e-commerce features. Its templates, and customization tools make customization easy for all kinds of users. Moreover, it provides hosting and domain names too.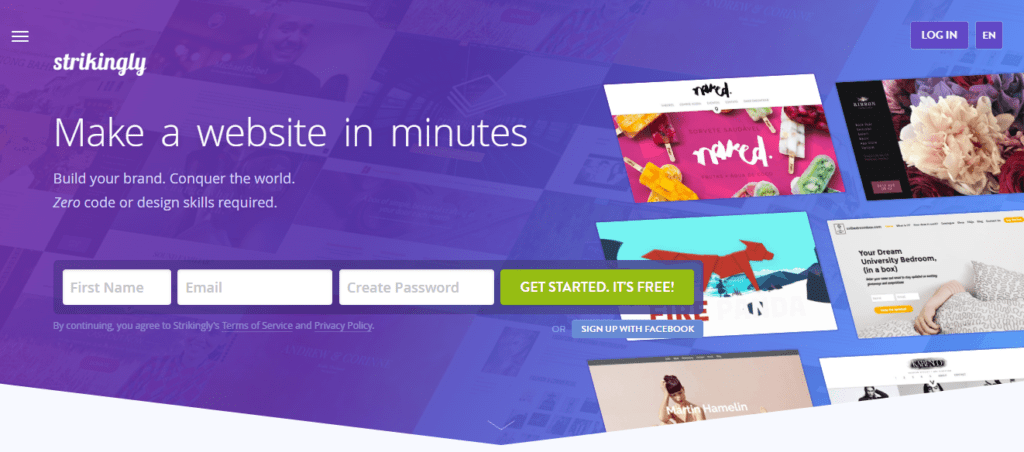 Strikingly occurs as an interesting source for small businesses who want to make a website quickly, as it only takes a few minutes. It offers simple and intuitive website-building tools with no coding required. Moreover, Strikingly provides mobile-responsive templates, contact forms, and e-commerce features. It also offers a wide range of plugins, themes and custom domains, and it's an excellent option for small businesses who want to build an attractive website without much effort. Hence this platform will help rapidly increase your small business's worth.
Conclusion:
Having a website is crucial for the growth and value of small businesses. Creating websites is an effective way to advertise and market products and services. Small businesses can choose from different website-building platforms that offer a range of features to create a website that fits their specific requirements. Choosing the right platform for your business is important to ensure it has all the qualities you seek. With careful consideration and research, you can find the best platform for your business needs and help make it a success. If you want more information, visit the above body of text.