Business Tech
9 Ways to Boost Your Small Business's Online Presence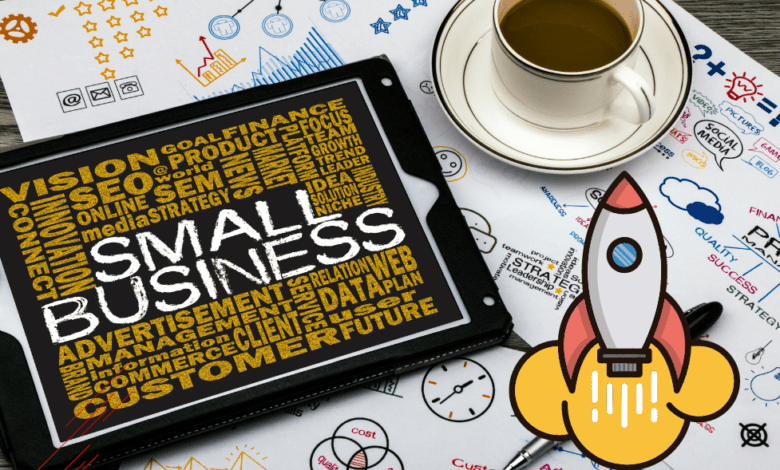 Online presence for your small business has as much importance as the online presence of a large business. You may not have the same resources or budget, but that doesn't mean that you can't make an impact online. After the pandemic, the shopping habits of the world have been transformed from traditional to online. Where mostly people prefer online shopping and therefore, it is important to have a strong online presence. Here are 8 ways to enhance the online performance of your business:
Ways to Boost Online Presence:
Create a Website or Blog:
Your website is your business's online home. It's where potential customers will go to learn more about your products or services, and it's often the first impression people will have of your business. A website should be your first priority if you want to establish an online presence. You don't need to be tech-savvy and can easily create one. You can also create a blog for your business instead of a website. This will allow customers to learn more about you and the mission of your company.
Focus on mobile design:
With more and more people utilizing their mobile devices to access information, it's important that you make sure your website or blog is optimized for use on mobile devices. If your site isn't optimized, visitors may have difficulty viewing content on their phones as well as navigating around your site.
Start Social Media Campaigns:
Social media is essential for any business that wants to build an online presence. Create social media pages on popular platforms like Facebook, Twitter, Instagram, Pinterest, and YouTube. These platforms will allow you to connect with potential customers, drive traffic to your website, and build your brand.
Generating content that your faithful customers share on their own profiles is a surefire way to acquire free advertising. By staying active online, particularly on social media, you can build relationships with potential customers and answer any queries or respond to customer feedback. You will not only spread the word about your business but create an environment of trust and loyalty among them – something even money cannot buy.
Optimize Your Content:
Creating good content is essential for any business as it adds worth to the business propaganda. But, content alone isn't enough if you want to be successful online. You must make sure your content is optimized for search engines so that it can be easily discovered. Take time to research keywords and include them in your content, as well as optimize the titles and meta descriptions of your pages.
When crafting content, always remember to include a call to action. Doing this allows you to invite your readers to join up for your services, contact you directly or subscribe with ease. A CTA is an incredibly important addition that helps drive conversions and engagement from your audience.
Keeping Your Email List:
You should always keep an email list of customers and potential customers who are interested in your business. Having a mailing list allows you to inform them of your new products or services, upcoming sales, and even discounts. With this, you can attract more customers and build loyalty to your business.
Gaining customers' attention through email is much easier than social media or search engine optimization. You can even segment your list and send targeted emails depending on the interests of the customer. Share your most valued content, and keep it relevant to get more attention.
Paid Advertising:
Paid advertising is a great way to get your message out there to potential customers. There are a number of different ways to do this, such as paid search ads and social media advertising. Paid advertising can be an effective way to reach new customers if you have the budget for it.
An expedient approach for developing a digital identity is through online advertising. When your advertisement appears on the top search results, you will be able to generate brand recognition and become more visible over the internet.
Research Influencer Marketing:
Influencer marketing is a great way to reach more potential customers. You can get more attention and reach more people by partnering with influencers in your niche. You can even create content with influencers who are willing to collaborate with you on your campaigns. Influencer marketing works best when you target influencers who are closely related to your niche.
For instance, if you are selling health and wellness products, find influencers who specialize in fitness or nutrition and create content together. This will help you to gain more credibility and trust from potential customers.
Develop a Good Reputation:
Your reputation is everything when it comes to business. If you have a good reputation, you will be able to attract more customers and build trust with them. You can develop a good reputation by providing quality products and services, as well as being active and responsive on social media. Make sure to respond quickly to customer feedback and provide exceptional customer service. This will help you create a good reputation online.
Automation process:
Automation should be one of the key components in your marketing strategy. It allows you to streamline processes and save time. You can create automated systems for managing your email campaigns, social media posts, and even website updates. This will help you stay on top of your marketing tasks without having to invest a lot of time and effort into them.
Analyze Your Results:
Tracking the results of your marketing efforts is essential for any business. You should always analyze the data from your campaigns to understand what works and what doesn't work for your business. When you analyze your results, not only will it assist in the making of well-informed decisions for future marketing strategies, but also lead to a greater understanding of what customers are seeking. This knowledge can then be used towards crafting more precise campaigns that accurately cater to their needs.
Conclusion:
These are just a few of the many different ways to market your business online. When it comes to marketing, there is no one-size-fits-all approach, so make sure you do your research and find what works best for your business. With the right strategy, you can successfully market your business online and get more customers.