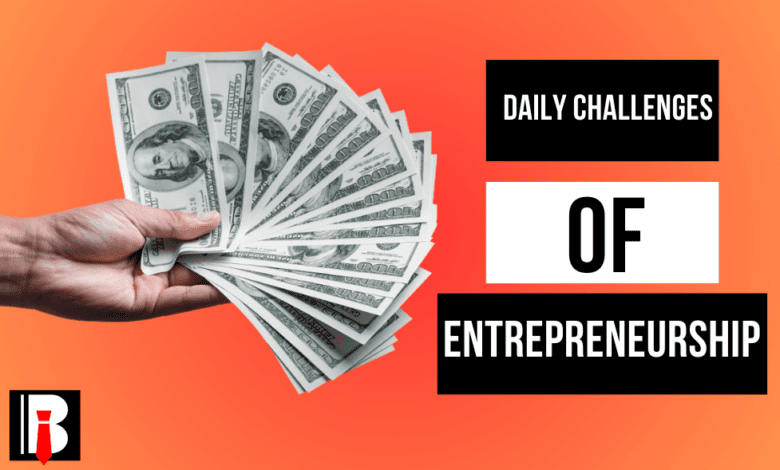 Entrepreneurs must maximize their performance while maintaining a healthy balance to survive and thrive. It takes grit and determination to stay the course, but some hacks can help entrepreneurs make the most of their time, resources, and energy and overcome these daily challenges.
Starting a business can prove to be a demanding pursuit. From the inception phase to the execution and beyond, entrepreneurs will encounter numerous complex choices and hurdles. Each day presents a different array of challenges. Complicating matters is the fact that entrepreneurs are often time and resource strapped.
Create a Plan
Having a plan is the most efficient approach to addressing a problem. Setting aside 5 minutes at the start of each day and week to plan can significantly assist in staying structured and completing tasks. Entrepreneurs have innumerable responsibilities, and the prospect of managing them all can be overwhelming.
When creating the daily list, ensure all activities are aligned with weekly objectives, and eliminate any that aren't. If an action is essential but not urgent, add it to next week's plan. This process helps to manage time effectively and avoid feeling overwhelmed. Entrepreneurs can focus on the most critical goal and achieve maximum results. The hack allows entrepreneurs to stay productive and maximize their time.
Celebrate Your Milestone
Entrepreneurs often need to remember to celebrate their wins, no matter how small. Achieving a goal or reaching a milestone can be a great motivator, and commemorating success can enhance morale. It is crucial to take a moment to acknowledge the hard work and dedication put into a task.
Whether it's a successful product launch or just completing an assignment on time, it's necessary to recognize the achievements and celebrate. Celebrating successes provides an opportunity to connect with colleagues and team members, which can lead to further collaboration. Reminiscing past wins can help to maintain focus and motivation for the tasks ahead. It allows entrepreneurs to reflect on their progress and plan for future success.
Embrace Failure
Entrepreneurship is a learning process, and Failure is a part of that journey. Experiencing Failure can be discouraging and disheartening, but entrepreneurs must keep a positive attitude. Falling short is an opportunity to learn, grow and gain valuable insight into the business. Once Failure is accepted, entrepreneurs can use it to their benefit and make improvements for the future.
Failure can motivate them to keep going and help entrepreneurs focus on the end goal. It can support entrepreneurs to stay humble and recognize that success is a process. However, Failure should be embraced as an integral part of the journey. Entrepreneurs should take note of all the lessons learned and use them to their advantage.
Take Breaks
Regular breaks are essential for entrepreneurs, allowing the mind and body to recharge. Working within an entrepreneurial environment often requires long hours and extended periods of concentration. Leaves allow one to step back, clear the mind, and return with renewed energy. Cracks can lead to creative insight as the reason is allowed to wander.
Breaks should be taken away from the office and any business-related activity. Going for a walk, listening to music, or taking a few moments to meditate can significantly distract and boost productivity. Taking regular breaks can help reduce stress and increase focus. Take Breaks will assist entrepreneurs in staying motivated and balancing their daily challenges.
Delegate Tasks
Entrepreneurs often need more time and resources to do. It can be difficult for them to manage their tasks alone, and delegation can help address this issue. Delegating tasks to an assistant or intern can help entrepreneurs focus on what matters most and allow them to accomplish more in a shorter time frame. Delegation can foster collaboration and build relationships with team members while allowing entrepreneurs to stay in control of progress and results.
Delegating tasks can support entrepreneurs in gaining valuable insights from team members with alternative perspectives. It will empower entrepreneurs to optimize their time and resources. Delegating will help entrepreneurs develop trust between employees, generate a stronger team mindset, and help manage daily challenges more effectively.
Connect with Other Entrepreneurs
The path of entrepreneurship can be solitary, as it can be challenging to locate individuals who comprehend the obstacles and accomplishments involved in launching a business. Connecting with other entrepreneurs can be an invaluable asset and the perfect source of support and motivation. The exchange of ideas and advice benefits both parties and can provide entrepreneurs with the necessary tools to make their dreams a reality.
Networking events, online forums and workshops are great ways for entrepreneurs to connect with like-minded individuals who can provide a sounding board and offer support. Entrepreneurs should always appreciate the power of collaboration and the value of a strong network. Connecting with other entrepreneurs can provide fresh ideas and alter. It can give entrepreneurs the tools and confidence to tackle their daily challenges.
Prioritize Your Health
Entrepreneurship can have adverse effects on both physical and mental health. Entrepreneurs must prioritize their well-being and take care of themselves physically and mentally. Maintaining a balanced diet, getting adequate sleep, and exercising regularly can aid in sustaining physical fitness. Engaging in activities outside of work and taking breaks can reduce stress levels.
Entrepreneurs need to allocate time for themselves and socialize with their loved ones. Practicing self-care is critical for entrepreneurs to remain productive and prosperous. If entrepreneurs experience difficulties with their mental health, they should seek professional assistance. To achieve success, entrepreneurs must prioritize their health and well-being.
Final Thoughts
Initiating a business is a demanding task that necessitates hard work and commitment. Entrepreneurship comes with many challenges, but they can be overcome by implementing hacks such as goal setting, embracing Failure, taking breaks, connecting with other entrepreneurs, and prioritizing health.
These hacks can provide entrepreneurs with the necessary tools to help them stay focused and motivated during their entrepreneurial journey. These strategies will help entrepreneurs stay focused and motivated to achieve their goals. Entrepreneurs can make their dreams a reality with the right mindset and approach.